Do you ever buy something, promise to love and cherish it forever, and then hate it a week later? I know I do this a lot, most recently with my leather bomber jacket. I bought it over the summer and for the first time in my life actually could not wait for cold weather. However, now that I've been wearing it I absolutely hate it. I wish it was moto style, or a different color, or this or that. My friend and I were talking today about how we do this a lot, with lots of different clothes. Are we freaks, or do you guys do it too?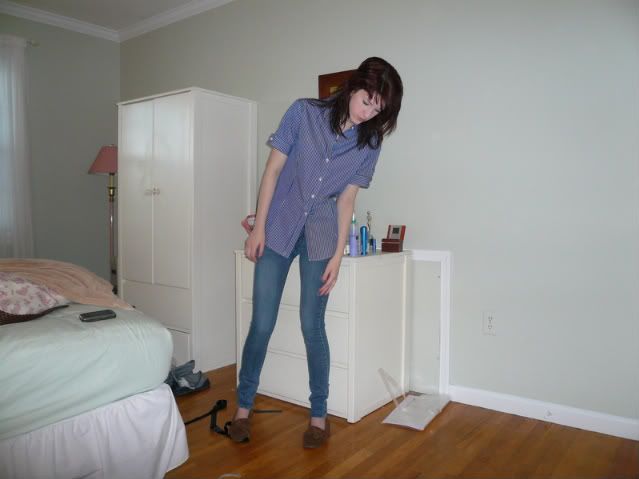 Today's Outfit:
Button down shirt: My mom's :]
Jeans: Forever21
Shoes: Minnetonka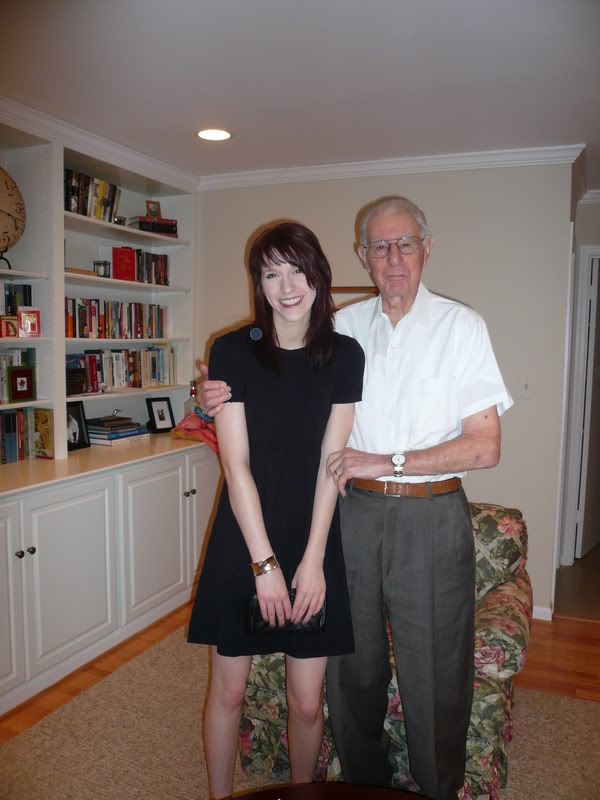 What I wore for Christmas Eve dinner:
Dress: Mom's again
Shoes: Steven by Steve Madden
Bracelet: Mom's
Isn't my Grandad stylish?